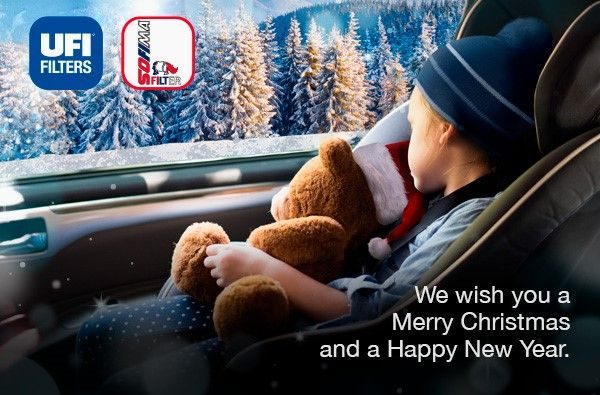 Especially at the end of this unusual year, we would like to thank all of you for your cooperation and being such a valued business partner for us.
This year we can't define this period as standard "Christmas Holidays", as most of us are still facing restrictions and containment measures both in work and personal life in order to safeguard the health of colleagues, workers, relatives and friend.
Hoping that this situation will be solved positively in the shortest possible time and we all be back very soon to our usual business and life, we wish each of you will spend this period in peace and health with your loved ones.
In these troubled times, as always in the past, UFI Filters Hydraulics has been committed to customer satisfaction and continuous improvement. This commitment is testified by our active contribution in the fight against COVID by dedicating part of UFI Group plants to the production of FFP2 masks.
Your appreciation and lot of positive feedbacks are our greatest satisfaction.
With the occasion, we also inform you that our company will be closed for Winter Holidays from the 21st of December 2020 up to the 6th of January 2021 included.
May this Christmas time bring you a renewed hope for a better tomorrow.
Aiming for a successful year 2021, full of health, joy and profitable business, the entire UFI Hydraulic Division Staff wishes You all Merry Christmas and a Happy New Year!