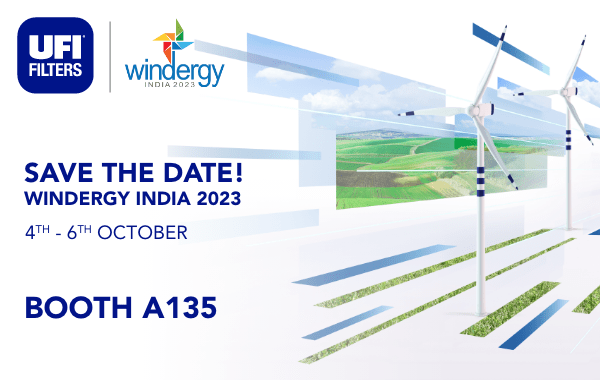 Windergy India, which this year is in its fifth edition, is the largest and most important trade fair for the wind energy sector in the Asian country
Windergy India, organised by the Indian Wind Turbine Manufacturers Association (IWTMA) and PDA Ventures Pvt. Ltd., is the country's only comprehensive international trade fair and conference for the wind energy sector.
The 2023 edition aims to bring together wind energy professionals from India and around the world and to facilitate India's transition to clean energy.
Renewable energy sources currently account for 30% of India's overall installed power capacity, and India's wind energy market is one of the fastest-growing markets worldwide; therefore, this exhibition is a very important opportunity.
Windergy India 2023 will be held from 4 to 6 October 2023 in Chennai, Tamil Nadu, and will feature approximately 150 exhibitors from various sectors such as aluminium materials, coating, component manufacturing, filtration, hydraulics, industrial automation, industrial equipment, independent power producers (IPPs), lifts, cranes, lubrication, mechanical power transmission products, original equipment manufacturers (OEMs), offshore engineering and service providers.
UFI Filters Hydraulics will present its wind power product range
UFI Filters India, as an expert in the filtration sector, will be present at Windergy India at booth A135 and will showcase its complete hydraulic filtration product range dedicated to the wind power sector.
Windergy India will be an opportunity to showcase some of the most interesting UFI Filters Hydraulics products:
Download the Wind Power Generation Brochure, which includes details of the complete range, and come and visit us at Windergy India 2023: we are waiting for you at booth A135!