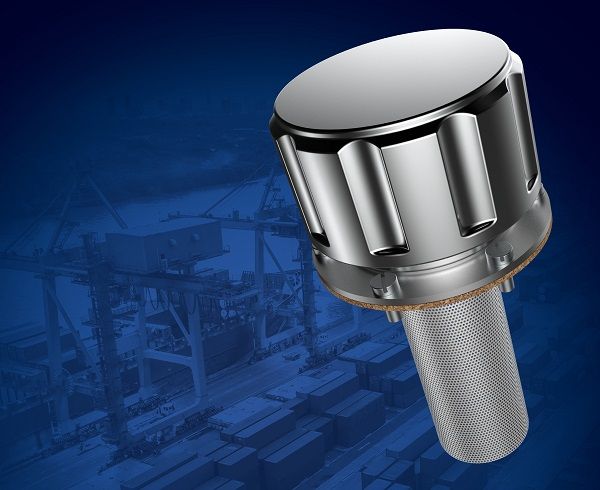 The range of UFI Tank Breather Filters has been extended. CFA Series has been specifically studied by UFI Group's hydraulic division for the hydraulic sector and is included in UFI Hydraulic Accessories.
The UFI Hydraulic Accessories line has been carefully designed to offer a range of components suitable for the construction needs of hydraulic systems for most industrial and mobile applications.
FUNCTIONS AND ADVANTAGES OF TANK BREATHER FILTERS
In detail, the tank breathers perform two important functions for the proper functioning of the systems:
prevent contamination and water from the surroundings from entering the system
filter and purify the incoming air to the tanks of hydraulic systems
Moreover, Tank Breather Filters are an ideal solution for keeping the internal pressure of the tanks within certain values, thus preventing system malfunctions resulting from alterations in pressure levels.
The correct use of air filters allows a longer life of the filter elements installed in the hydraulic circuit, as well as, in case of applications in particularly dusty environments, the maintenance of the appropriate level of contamination.
Main advantages in using UFI Tank Breather Filters:
Reduction of the impurity's entering from the environment in order to keep the fluid cleaner;
Improvement of pump suction working conditions and reduction of cavitation phenomena;
Prevent the fluid escape in case the system is part of a self-propelled machine;
Reduction of foam formation in the fluid.
CFA TANK BREATHER FILTERS
The filling caps with incorporated breather of CFA series, designed for the filtration of the air entering the tank of the hydraulic systems, are available in different executions and models.
The body and the cap are completely in steel and there is a pre-filtering basket to prevent the entry of coarse particles into the system.
In addition to the version with flanged connection DIN 24557/2, available with and without pressurization valve, CFA series has been expanded with the welded and extended type, in order to meet even the most demanding customers requirements.
The complete series of UFI filling caps and breathers has been designed to satisfy all market requests and trends.
Download the new Tank Breather Filters catalogue now!