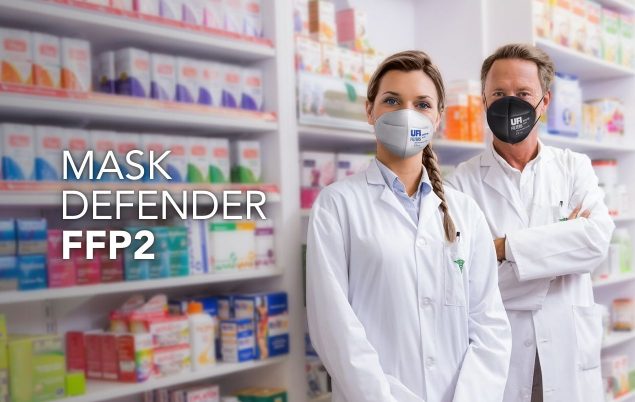 UFI Mask website, dedicated to the UFI Filters masks range, has been officially launched.
The website www.ufimask.com, available in English, Italian and German languages, provides a platform for global users to discover and understand the complete range of masks and personal protective equipment offered by UFI Filters.
As an expert with wide experience in the field of filter material manufacturing, UFI Filters uses Meltblown media, a non-woven fabric that ensures the highest standards of filtration efficiency, to manufacture masks and personal protective equipment.
Laboratory tests carried out by Polytechnic University of Milan have recognised UFI Filters' polypropylene Meltblown as one of the best on the market for face masks.
UFI Masks Range
The rise of Covid cases around the world is focusing attention on good practices to contain the spread of the virus, as well as on the importance of choosing the most appropriate personal protective equipment.
The masks produced by UFI Filters are safe and certified, packaged in handy UFI-branded single sachets, so you can keep them with you at all times without any risk of contamination.
UFI Masks range includes:
UFI MASK DEFENDER FFP2, a high-performance mask that guarantees over 98% filtering efficiency thanks to its 4 protective layers, available in white or black colour
UFI MASK DEFENDER KN95, that ensure over 95% filtering efficiency, available in white or black colour
MEDICAL MASKS, disposable face masks for adults and children, certified and highly breathable, available in the classic light blue colour, and also available in black
All UFI Filters face masks are hypoallergenic and non-irritating, standing out for their high breathability and excellent percentage of bacterial filtration efficiency.
UFI masks can guarantee the best protection from viruses, bacteria and pathogens in every situation and social context.
UFI Masks are the best choice at work, at school, in open spaces, and wherever it is necessary to wear personal protective equipment.
Visit the UFI mask website for more product information and product advantages!