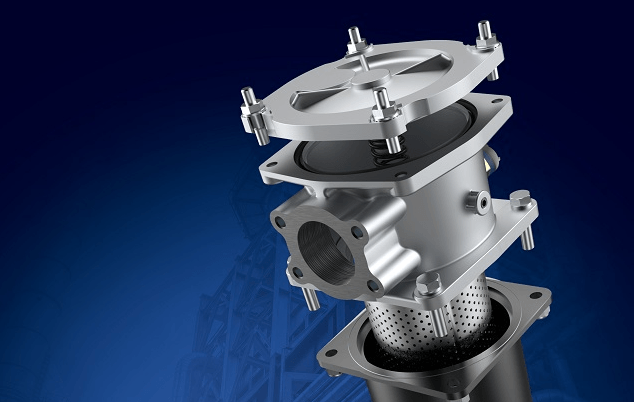 Now available 2" port SAE 3000 psi for tank top return filters (FRF3 series) and for off-line filters (FOF3 series).
This new option ensures higher flexibility and increases the range of possible applications.
In particular, FRF return filters are widely used on hydraulic power packs, wind turbines and construction equipment, while FOF series is mainly mounted on stationary applications.
Both series are designed for In-to-out flow, which avoids re-contamination of the hydraulic system as this flow direction ensures the enclosure of the contamination on the dirt side during element change.
FRF and FOF series feature an aluminum filter head and pre-filtration by means of an optional magnet column.
Both series are available in various sizes covering a flow rate up to 1.000 l/min at 10 bar working pressure and can be used also for severe return line applications.
FRF series can be equipped with built-in zinc plated diffusor: it reduces flow speed and generates fluid-mixing without agitation.
Advantages of FRF and FOF return-filter series include:
longer oil service life, thanks to in-to-out filtration,
high reliability,
lower pressure drop, thanks to UFI high-efficiency pleat geometry,
reduced maintenance costs, thanks to UFI filter elements high dirt holding capacity.
High efficiency of contaminant removal is assured by using UFI Original Filter Elements.
Download the updated catalogues of FRF series and FOF series!
Our Customer Service is at your complete disposal for any additional information, send an email at sales.ufihyd@it.ufifilters.com!