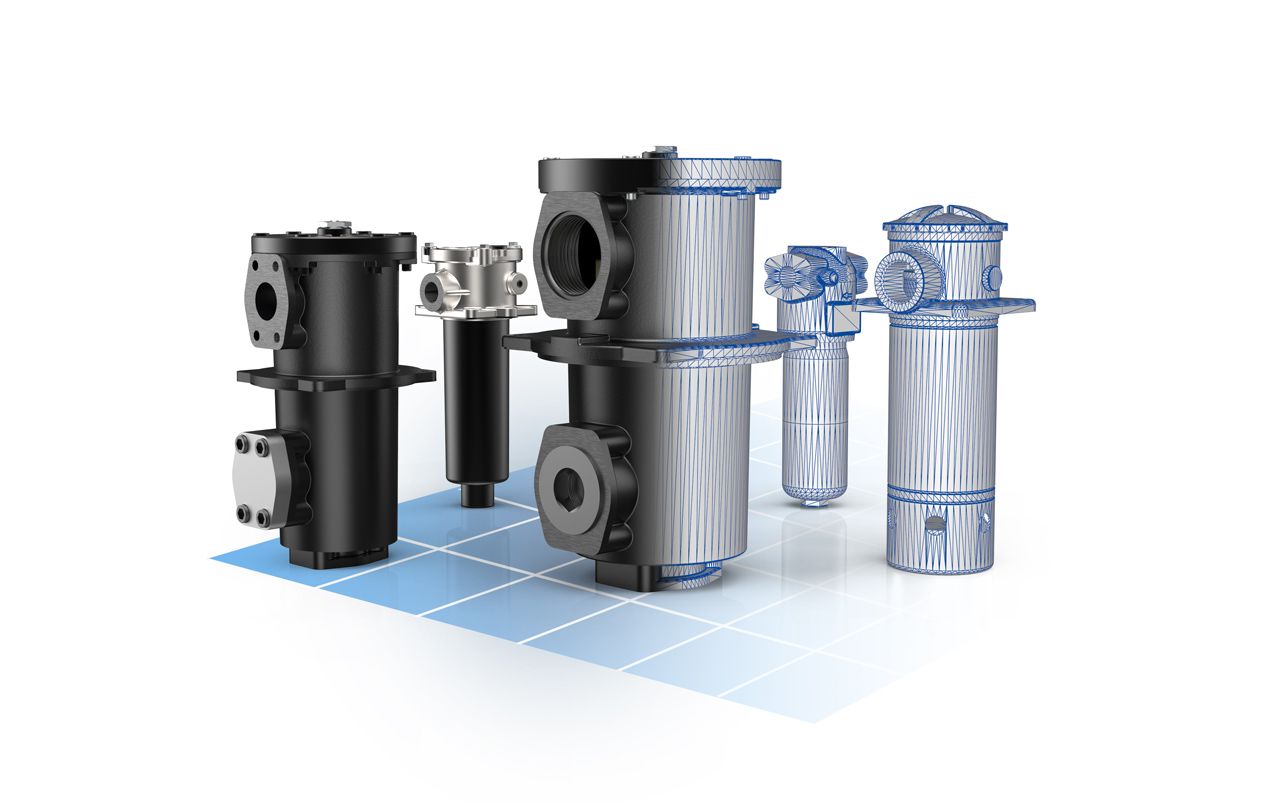 Are you searching for the best hydraulic filter for your application? Try the new features of UFI Computer Aided Filter selector, on UFI Filters Hydraulic Division website!
UFI Computer Aided Filter Selector is the tool designed as an on-line application to calculate and select quality hydraulic filters.
Only 8 months after going online, UFI Hydraulic Division further improved the last release of the CAF, one of the most appreciated and used Webtools of the Hydraulic Division Website.
In order to further support its customers in this selection process, UFI Hydraulic developed an additional useful feature per each CAF option:
The Filter Selector, the easy way to select a hydraulic filtration product according to a specific application
The Filter Performance Evaluation, to check the performance of a specific filter
CAF Filter Selector new feature
CAF Filter Selector option works out the input of relevant details of the system to seize the correct filter product.
In addition to pressure, flow rate and required filter media, the implemented feature allows to select also the viscosity of the fluid.
At the end of the selection process, product options are provided in the part number generator, in order to enable the customer to select any specific feature (connection type, by-pass valve, seals type, clogging indicator) or any additional accessory (magnetic core, diffusor, air breather, etc.).
Moreover, products can be selected also by clicking on the specific application in the circuit for enabling an automatic pre-selection or can be chosen from the product list.
CAF Filter Performance Evaluation new feature
This CAF option allows the user to check whether the filter in use is suitable for the system by entering the 16 digits of the complete filter part number and the flowrate of the circuit.
In case the evaluation warnings that the filter doesn't comply with the max Δp recommended for the specific application, the new implemented features suggests the better solution for the system.
Detailed datasheet of CAF selected or suggested hydraulic filter
In both cases, the final output is the complete product part number, that can be configured, reviewed and saved.
Indeed, users can browse and download the datasheet of the selected hydraulic filter, with details of application data, materials, filter model features, weight, dimensions of the complete filter and of the filter element and pressure drop diagrams. For each output, pressure drop calculations are provided.
Requests to be contacted on specific part numbers can be submitted on-line.
Try now this useful webtool and e-mail us your feedback!