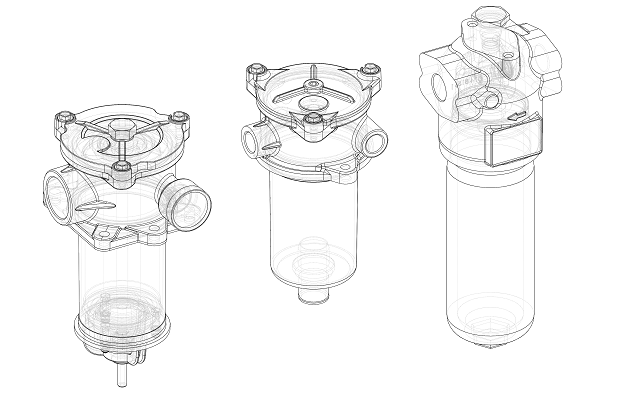 The Hydraulic Division of UFI Group launched its 3D Library at the end of August 2019 with the aim of extending UFI services range for its customers.
The numbers of monthly 3D drawing downloads is increasing each month
Also this webtool, as the other applications implemented in UFI Hydraulic website, is a great success, with almost 800 drawings downloaded in 4 months.

UFI Hydraulic 3D drawings Library make it easier and faster for engineers to find and download products models for their applications, shortening design time.
"When we originally set out to implement our online webtools, we were looking to improve the experience for our customers by making high-quality downloadable files accessible, 7 days a week, 24 hours a day." Explains the Business Unit Director of UFI Hydraulic, Cesare Grassi. "We never expected such a significant result in 4 months only. This shows we delivered what our customers needed and exceeded our expectation as well".
More than 100 native and neutral CAD settings
UFI chose CADENAS PARTsolutions because of the flexible implementation and vast selection of file formats available for customers download, with native outputs to all major CAD systems.
For instance, as you can see also in the below chart, at date the most downloaded formats are Partjava, DWG and Step.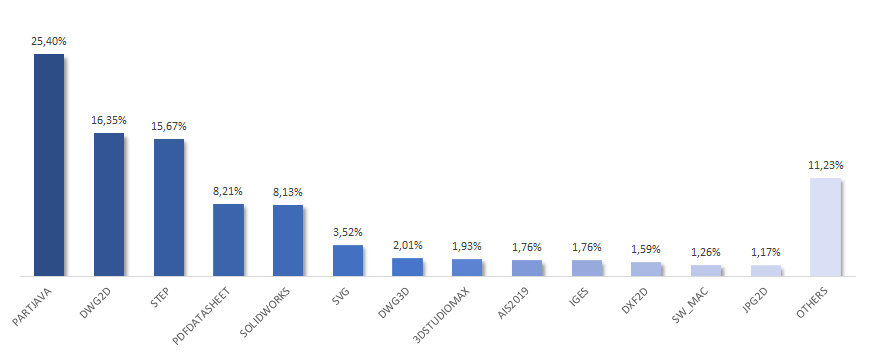 In addition, UFI 3D Library can automatically generate the 3D PDF Technical Data Sheet of the selected product, with all the technical information in a single overview. Moreover, the 3D Technical datasheet is integrated with an interactive 3D model and can also immediately create the request for a quotation related to the component displayed.
UFI Filters Hydraulic Division 3D Library is available in the Webtools section of the www.ufihyd.com website or directly from the 3D CAD models download portal PARTcommunity. CADENAS Portal registered 450 million model downloads CAD in 2019.
UFI is continually expanding and improving its digital parts catalog, adding more product versions and configurations, making it easier for engineers to configure, download and purchase the components they need.
Should you need any support, please contact our Customer Service at sales.ufihyd@it.ufifilters.com or +39 035 4493811.
Enjoy your surfing!