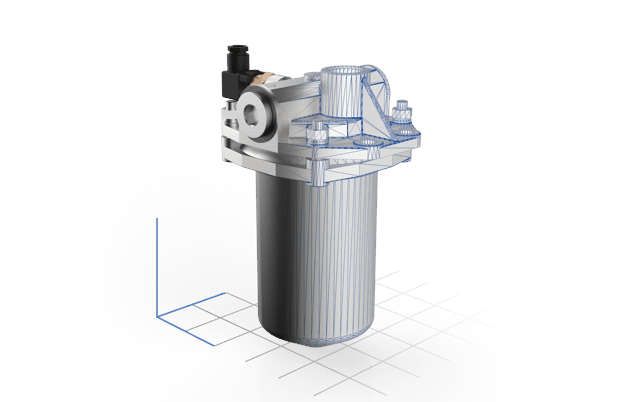 The Hydraulic Division of UFI Group launched its online 3D Library one year ago with the aim of extending UFI services range for its customers. 
2.500 downloads in 1 year from more than 50 countries
The 3D Library, together with the other Webtools implemented in UFI Hydraulic website, has proven to be a great success, with approximately 2.500 3D drawings downloaded in 12 months

UFI 3D Library users are located in more than 50 Countries, situated in 4 Continents.

3D Library benefits
This webtool is one of the most requested services by our customers, who can download high-quality downloadable files 7 days a week, 24 hours a day.
Possibility to select the download format among more than 100 native and neutral CAD settings
Optimization of our Technical Department, that concentrate its strenght in the development of new products and projects
Availability of the catalog also on

PARTcommunity

, an important showcase in addition to UFI Hydraulic website
Automatic generation of 3D PDF Technical Data Sheet of the selected product, with all technical information in a single overview
Possibility to immediately request for a quotation related to the component displayed
UFI 3D library is a great support for independent and flexible work
Cesare Grassi, Business Unit Director of UFI Hydraulic Division, confirms: "UFI 3D Library, created with eCATALOgsolutions technology, is fundamental especially during a particular year like the current one, as it facilitates the activities of designers and engineers, who worked or are still working from home. Even if the personal relationship is still very important, in this moment the possibility of managing ones tasks independently is a significant added value".
UFI Filters Hydraulic Division 3D Library is available in the Webtools section of the www.ufihyd.com website or directly from the 3D CAD models download portal PARTcommunity, that last year registered 450 million model downloads.
UFI is continuously expanding and improving its digital parts catalog, adding more product versions and configurations, making it easier for engineers to configure, download and purchase the components they need.
Should you need any support, please contact our Customer Service or call us at +39 035 4493811.
Enjoy your surfing!