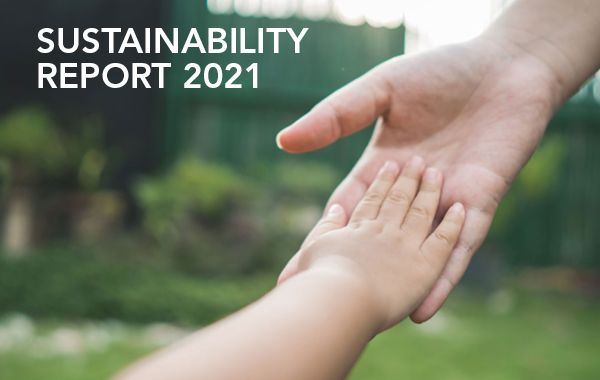 UFI Filters Group has published the Sustainability Report for the year 2021 as an integral part of the Company's sustainability management model
We are proud to announce the release of UFI Filters' first Sustainability Report for the year 2021, 50th anniversary of the Company.
Nowadays Sustainability and Innovation are inseparable concepts, that walk hand in hand and that can no longer survive one without the other.
On this basis, UFI Filters has decided to draw up its first Sustainability Report on a voluntary basis, to testify the transparency and commitment to the Corporate Social Responsibility.
The report has been prepared in accordance with the Global Reporting Initiative (GRI), the most widespread international standard that promotes the development of voluntary reporting of economic, environmental and social performance.
The results achieved by the Group, despite such a complex year, have highlighted more than ever the central role of people, that have a major focus in this first release of the report.
Furthermore our expertise, continuous improvement and innovation, elements that have always distinguished UFI Filters, have been joined with sustainability values, pointing the company's commitment towards all its stakeholders, employees, communities, partners, suppliers and customers, and not least the environment we all live in.
The publication of this first Sustainability Report represents the key to give visibility to the strategies adopted by UFI Filters.
Giorgio Girondi, the UFI Filters Chairman, firmly believes in the importance of this report: "We live in a world that needs to be preserved for our children and we want to declare our engagement to Sustainability and Corporate Social Responsibility, starting with this report redacted according to the Global Reporting Initiative (GRI) standards. We want to inspire our friends and our people by issuing this first report, the first of many to come as we ride together towards a new and exciting future".
A new starting point, a motivation to always do better and to achieve a more sustainable present and future.
Access the renewed Sustainability Web Page by clicking here or download the complete Sustainability Report.
Please contact our Sales team for any further information.