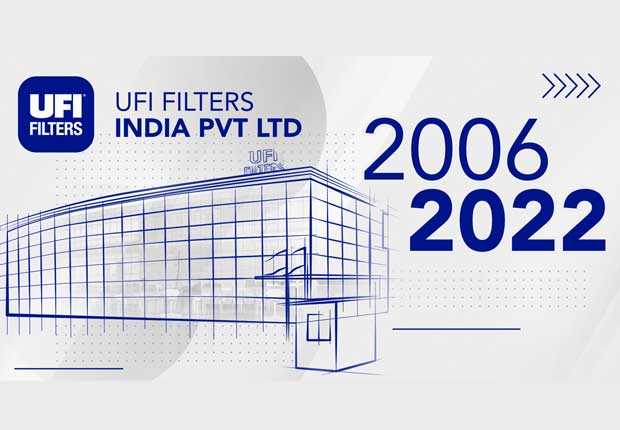 UFI Filters Group celebrates the 16th anniversary of its establishment in India
UFI Filters arrived in India in 2006 & inaugurated UFI Filters India Pvt Ltd in Bawal, in the Haryana region, the first of the three Groups' industrial sites currently present.
The primary objective of UFI Filters India was the manufacturing & supplying of different Original Equipment filtration systems to the vehicle manufacturers.
In the last 16 year, UFI Filters Group further improved its presence in India with a second manufacturing plant in Belgaum, for export, and the third one in Bahadurgarh, near New Delhi, in the North of the country, dedicated to manufacturing filters for the Aftermarket sector.
Synergy and localisation
Synergy and localisation represent two keywords since the beginning of the 50 years of successful story of the UFI Filters Group, which started in Italy in 1971 and continues with a steady global expansion.
Thanks to this combination, since 2021 the production site of UFI Filters Group in India has been further implemented with a manufacturing line fully dedicated to hydraulic filter elements, intended to supply the local plant of one the major global construction equipment company.
Happy birthday to UFI Filters India Pvt Ltd
Rinaldo Facchini, CEO of UFI Filters Group, comments: "I would like to thank our esteemed customers & passionate team and their professionalism for this long-continued journey. We are grateful to share this anniversary of UFI GROUP in the Indian market."
The UFI Filters India team is proud to continue serving, with great dedication, the major Manufacturers and the local spare parts supply chain, both in automotive and the hydraulics sectors.
We are grateful to be able to share with all of you this important anniversary for the Indian market!