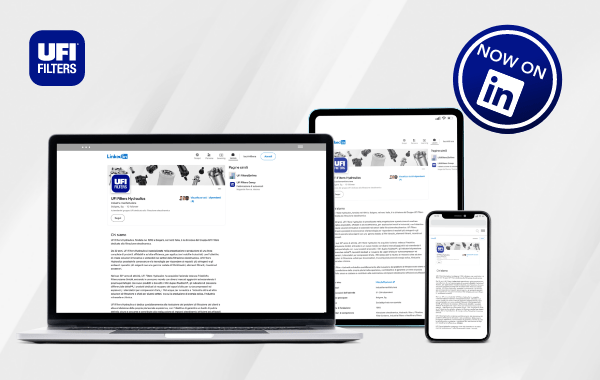 It is with great pleasure that the Hydraulics Division of the UFI Group announces the birth of the UFI Filters Hydraulics LinkedIn page, the channel dedicated to designers, engineers, technical offices, and all professionals involved in hydraulic filtration.
On the LinkedIn page of UFI Filters Hydraulics we will share news, trends, solutions, case histories and know how with our audience, thanks to 30 years of experience in the field of hydraulic filtration.
The new LinkedIn page of the UFI Group's Hydraulics Division will be the reference point for industry professionals to stay up-to-date on the world of hydraulics and choose the most suitable filtration solution for the specific application.
Follow us on LinkedIn and invite your contacts to follow us as well!