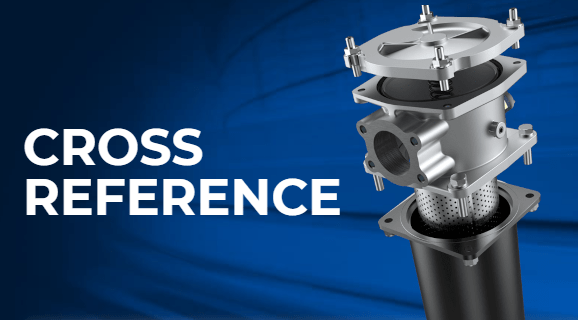 UFI Filters Hydraulics further expanded one of the most used and appreciated webtools of the website
UFI Filters Hydraulics Cross Reference presents a further update with more than 3,500 new matches to the existing 28,000 part numbers: the total number of equivalents reached 31,500 references, including also several OE part numbers.
This further improvement was possible thanks to the precious synergy and collaboration among our Technical Office, our Sales Department, Customers and Official Resellers, constantly engaged in updating our filter elements series, always meeting the most demanding requests of our business partners.
How to use UFI Filters Hydraulics Cross Reference
The whole process of cross reference research is user-friendly and is also easily accessible from a tablet or smartphone:
Have your part number ready, even partial or uncomplete
Click on the UFI Filters Hydraulics Cross Reference, from the WEBTOOL section in the homepage menu
Type in your part number in the search bar
Once you find your part, you can look for the nearest retailer or send an enquiry to our Sales Department using our contact form, directly from the research result page
Can't find the part number you need? Submit an unknown filter inquiry including as much information as you can
The importance of remaining "genuine", even when manufacturing alternative filter elements
This important outcome was possible thanks to the trust placed in UFI Filters Hydraulic Division, globally recognized as filtration specialist, by our valued customers. 
After testing the quality of our genuine catalogue products, the customers are increasingly asking for UFI Filters Hydraulics interchangeable filter elements to those currently in use for their applications, because of the excellent performance of FormulaUFI media and the wide range of manufactured filter elements.
UFI Filters Hydraulics possesses the necessary filtration technology and background to manufacture alternative filter elements to meet OEM, OES and independent aftermarket requirements. In doing so, interchangeable filter elements are subjected to the same rigorous test regime as proprietary products, ensuring the same like-for-like performance with the original.
For further details or in case you need any help to evaluate the best solution for your application, please contact our Staff; or start to surf in our cross reference directly by clicking here.