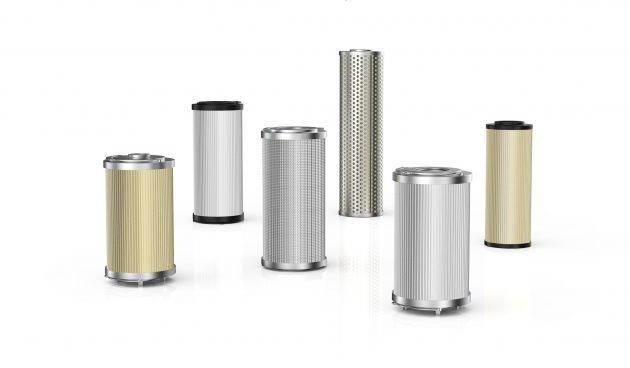 The Hydraulic Division of UFI Filters Group further updated the Hydraulics Cross Reference, one of the most used and appreciated tools of the website
UFI Filters Hydraulics Cross Reference presents a further update with more than 2,000 new matches, including also many OE part numbers.
This further improvement was possible thanks to the precious synergy and collaboration of the Technical Office, Sales Department, Customers and Official Resellers, constantly engaged in updating our filter elements series, to meet the most demanding requests of our business partners.
Among the new matches you can find the complete range of high collapse pressure filter elements alternative to Baldwin, Bosch-Rexroth, Donaldson, Eppensteiner, Fairey Arlon, Filtrec, Hydac, Ikron, MP Filtri, Pall, Parker and Vickers.
Replacement filter elements from a single source
In addition to its own comprehensive range of hydraulic filters, as an experienced manufacturer, UFI Filters Hydraulics provides direct access to a complete range of replacement filter elements for industrial liquids such as hydraulic and lubrication oils, equal in form and fit to the original products while maintaining or surpassing their performance.
Users can benefit from UFI hydraulics quality and reliability even if they do not have UFI filters.
After testing the quality of the genuine catalogue of UFI Hydraulics products, the customers are increasingly asking for interchangeable filter elements to those currently in use for their applications.
User benefits
The updated UFI Hydraulics Cross Reference contains almost 5.000 part numbers that can replace up to 32.000 competitors' filter elements.
Visitors to the UFI Filters Hydraulics website can use the Cross Reference Webtool to quickly find the UFI Hydraulics replacement filter element which is functionally and dimensionally interchangeable with a specific competitors or OE filter element.
Over 500 filter elements and OE manufacturers are included.
All elements employ the latest generation of FormulaUFI media, that provide the highest level of fluid cleanliness while maintaining low pressure drop characteristics.
Moreover, all UFI filter elements, both original and interchangeable ones, are subjected to the same rigorous tests and manufacturing process to meet the most demanding OE and Aftermarket requirements.
Although our online database is regularly updated, in case of missing result, please do not hesitate to contact us.