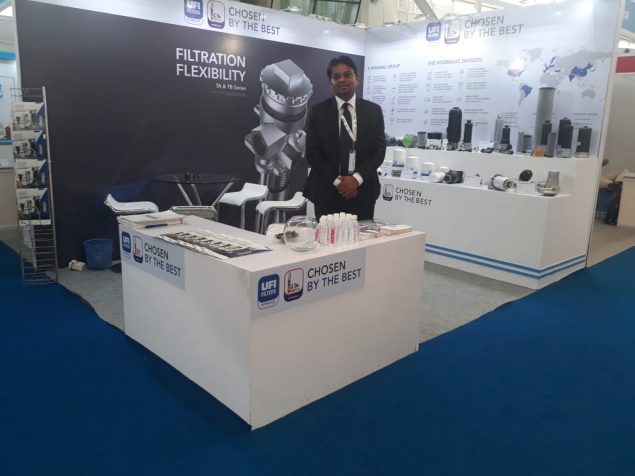 UFI Filters Hydraulic Division INDIA is pleased to announced its participation at the 4th Edition of Truck Trailer & Tyre Expo 2019, an exclusive one-stop exhibition in India focusing on the trucks, trailers and tires components and accessories.
The three day trade show is scheduled from 22nd – 24th November 2019 at CIDCO Exhibition Centre, Vashi, Navi Mumbai, Maharashtra, India.
With more than 7.000 visitors and over 100 exhibitors, Truck, Trailer and Tyre Expo is one of the top platforms where manufacturers, dealers and industry experts can meet, compare and exchange ideas, techniques and market strategies.
The business of Truck, Tyre and Trailer is an emerging and evolving one in India and visitors can witness products from OEMs to commercial vehicles together with new innovations in technology and change in customer service approach.
On 23rd November, the exhibition will also host "The India Road Transport Conference" , which is the country biggest conference on India Road Transport, with the aim of helping commercial truck manufacturers, fleet managers, distributors and all associated with the business to understand the current scenario. 
UFI Filters, as one of the major players in filtration solutions for construction industry, will be present to support its global partners and to develop new business opportunities. UFI Hydraulic Division already supplies hydraulic filters for wet-kits, hydraulic cylinders and special equipment for trucks, trailers, cranes and waste compactors to most of the premium brands in the industry.
Come and visit UFI Filters Hydraulic Division INDIA at Truck, Trailer & Tyre Expo in Navi Mumbai at booth C-30!
Don't forget to mark in your agenda the next appointment with UFI Filters Hydraulic Division: EXCON 2019 in Bangalore from 10th to 14th of December 2019!