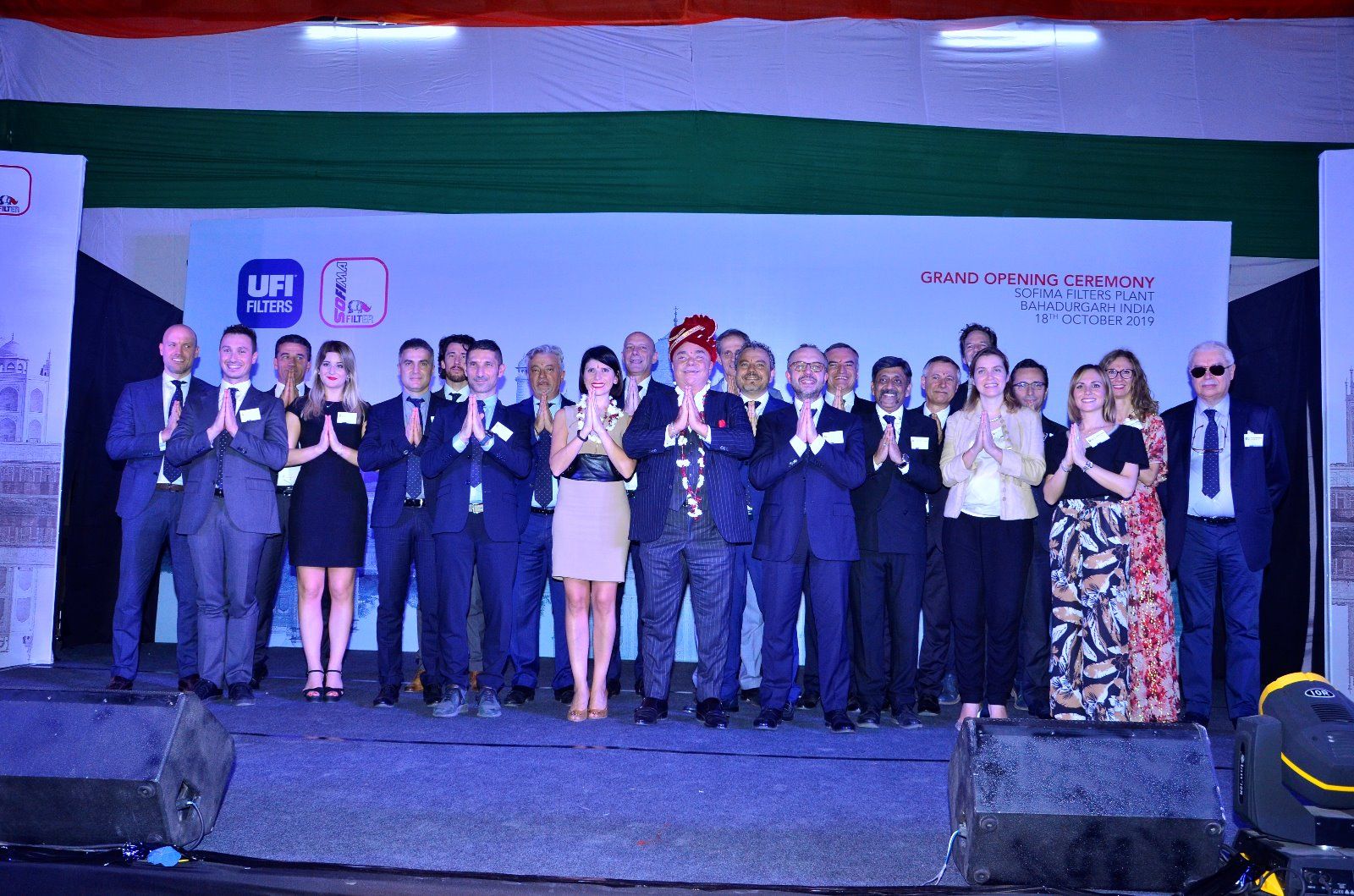 UFI Group opens the 18th production site in the world, the third in India, to meet the growing demand for spare parts, with a total investment of 10 million euros and an initial production of 6 million filters per year.
The new industrial site is located in Bahadurgarh, in the north of the country, near New Delhi, and will be dedicated to the production of filters for the Aftermarket sector.
In addition to the new site in Bahadurgarh, UFI can count on two other industrial sites: Bawal for the local market and Belgaum for export, that already supply many car manufacturers, including Volkswagen Group and Porsche, which have chosen filtration systems under the UFI brand "Made in India" for their new factory cars.
The new plant will create 300 new job roles and will produce at least 6 million filters a year, including cabin air filters, air filters, both for cars and heavy duty vehicles and spare parts dedicated to hydraulic filtration.
The new production site is designed to meet the highest international standards, like the other plants worldwide, and will follow European standards for production processes and quality and will be ISO 9001 certified.
"The new opening is part of the strategy of the UFI Filters Group to offer quality products to the spare part market," says Rinaldo Facchini, Chief Executive Officer of the UFI Filters Group "The new SOFIMA FILTERS INDIA will be dedicated to the growing demand of Aftermarket products, to further increase the Group's business development".
Giorgio Girondi, Chairman of the UFI Filters Group, states: "We are very proud of this inauguration, that brings the number of industrial sites of the UFI Filters Group all over the world to 18. In particular, the expansion in South-East Asia is strategic, to manage the increase of the circulating car parc and the need for its maintenance. Think globally, act locallly is the fundamental principle of UFI Group to support both our Original Equipment customers and the Aftermarket Division.