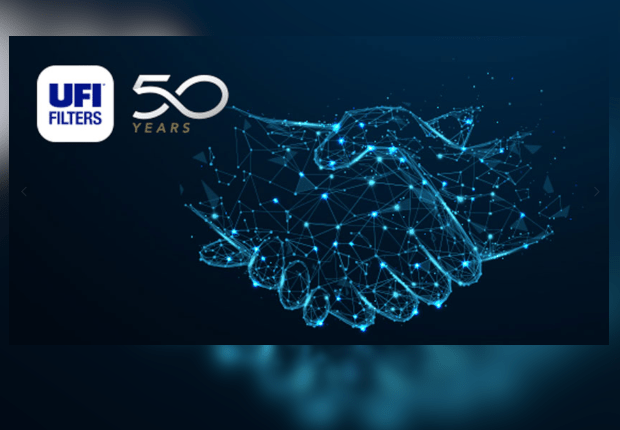 UFI Filters Group expands its global footprint in Asia Pacific with a New Plant Investment, that represent the 7th industrial site in mainland China and the 20th at a global level
UFI Filters Group, a global leader in filtration and the production of heat exchangers for combustion, hybrid and electric vehicles, is pleased to announce that on Dec 31st, 2021 it signed a new agreement with the JiaXing XiuZhou High-Technology Industrial Park Administrative Committee, in Zhejiang Province.
The investment is valued around 25 million Euros and the new plant, that will start production in 2023, will produce Advanced Filtration Systems and Thermal Management Products for Green Technology developed specifically for the New Energy Vehicles Sector.
The area of Yangtze Delta region is dedicated to the industrial development of advanced technology production in convergence with Shanghai municipality, where UFI Filters has four other industrial sites, giving work to over 1.600 people.
This new production site will cover more than 36.000 sqm for production and warehouse facilities, with possible expansion in the adjacent plot reserved for another 30.000 sqm, and it will strongly contribute to the future results of the Group, reaching a revenue of over a billion RMB and employing over 600 people.
Rinaldo Facchini, CEO of the UFI Filters Group, comments: "We are very grateful to the Zhejiang JiaXing XiuZhou District government for their support and proactive effort in helping us in the achievement of our ambition to build the first Green Technologies plant in China. Investing in Green Technologies is the exemplification of our values and bringing innovation is in our DNA. Today we are signing the agreement to open our 20th Industrial site worldwide. What makes this investment even more meaningful is that our presence in China dates back to 1983 (Bengbu Filters plant established), as well as the fact that this year is the 50th anniversary of the founding of our Group and the 25th anniversary of the foundation of our first wholly owned foreign enterprise which was set up in China (1996 Sofima Automotive Filters (Shanghai)Co Ltd). We will invest a further 25 million Euros now with this new plant and future additions in UFI Green Technologies in Zhejiang Jiaxing China."
Simone Trazzi APAC COO of UFI Filters Group, comments: "The 7th industrial site in mainland China, will support the development of the New Energy Vehicles products that represent the future of transportation for both the passenger and commercial vehicles, in the most important and dynamic automotive market of the world. Our facilities will produce advanced filtration systems and thermal management applications for New Energy Vehicles starting in 2023. Additionally, we will have a new state-of-the-art Research & Development Laboratory center for our new systems and products. We are very excited to cooperate with the Zhejiang JiaXing XiuZhou District Government for building the new industrial site in XiuZhou National Hi-Tech Park that I am sure that this will be the most technologically advanced plant."