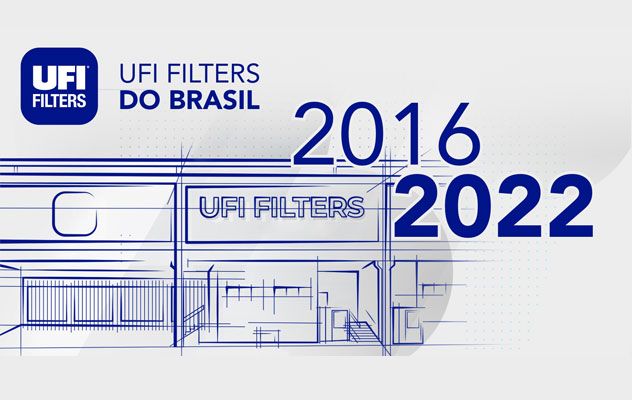 It has already been 6 years since the establishment of UFI Filters do Brazil!
UFI FILTERS DO BRASIL LTDA, the industrial and commercial site for South America located in Jundiaí, in the state of Sao Paulo started its activity in 2016 to meet the car manufacturers needs and to supply them "just in time".  
The South American branch of the UFI Filters Group initially produced the filters for oil, intended to equip diesel engines manufactured by General Motors in Brazil.
In 2019, UFI Filters Group launched the Aftermarket range in Brazil, with the additional role of Aftermarket Logistic Hub for South America.
Synergy and localisation
Synergy and localisation represent two keywords within the success story of the UFI Filters Group, which started in Italy in 1971 and continues with a steady global expansion.
Thanks to this combination, since 2021, UFI FILTERS DO BRASIL LTDA, started to deal with the distribution of UFI Hydraulics products for the local market, both for the OE and Aftermarket.
Happy birthday to UFI Filters Do Brazil
Thanks to our dedicated teams and their professionalism, we continue to serve with great dedication the major Manufacturers and the local spare parts supply chain, both in automotive and hydraulics sectors.
We are grateful to be able to share with all of you this important anniversary for the South American market!