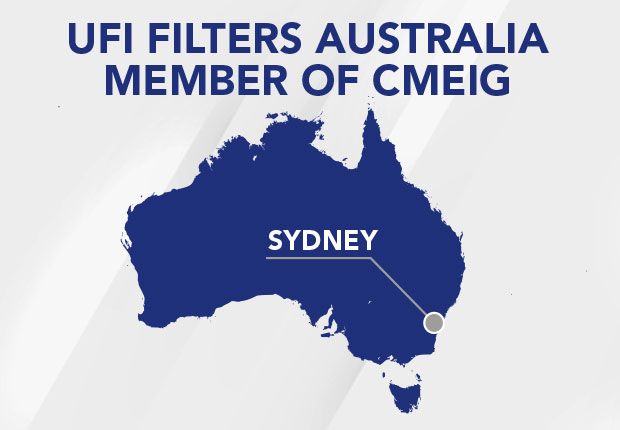 In the February newsletter, the Australian Construction & Mining Equipment Industry Group (CMEIG) presents the new member UFI Filters Australia.
The Construction & Mining Equipment Industry Group (CMEIG) was formed in 2003 as a non-profit organisation to represent the construction and mining equipment industry and allied equipment and services on issues impacting on the delivery of business. The CMEIG is the voice for construction and mining industry equipment manufacturers, importers and dealers in Australia.
CMEIG members supply and maintain equipment for the nation's mining, quarrying, construction, electric power generation and forestry industries.
Most of the world's major manufacturers are represented in the Association's membership: among them, starting from this year, we can include UFI Filters.
UFI Filters Group is a global leader in filtration technology and thermal management. Employing 168 specialist technicians and holding 268 patents, the Italian company, with global footprint, supplies the full range of air, oil, fuel, cabin, hydraulic and coolant filters as well as thermal management systems to the automotive sector, meeting the needs of commercial, heavy duty and agricultural vehicles both in the OE and in the Aftermarket.
UFI Hydraulics Division, present also in Australia with the premises opened in Sydney in 2021, is specialised in designing, manufacturing and marketing reliable, high efficiency hydraulic filters for mobile and stationary applications, with specific products and accessories specifically designed for construction & mining sectors.
For more information and details regarding our Australian premises or regarding our range of products for construction and mining applications, contact our Sales team.