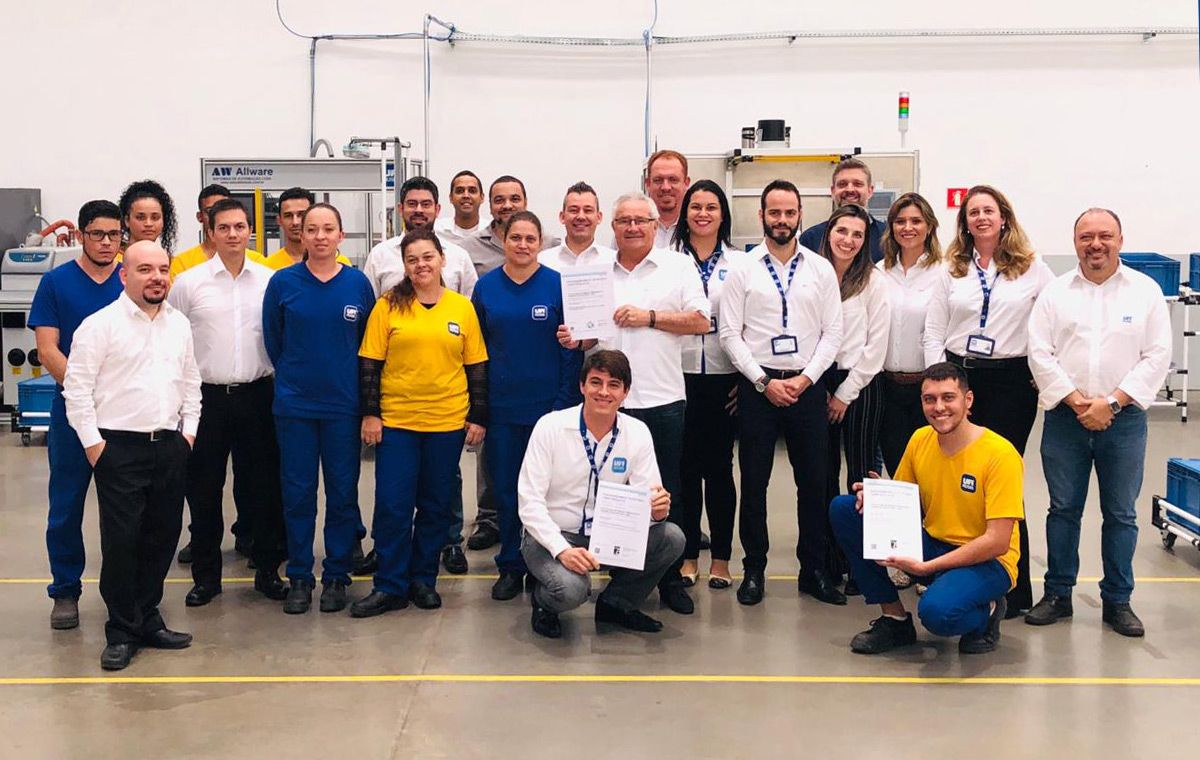 UFI Filters Do Brasil, UFI Group's industrial site located in Jundiai (Sao Paulo) since 2016, has obtained the IATF 16949 certification.
It is an important milestone which confirms the Group's ambition to guarantee the highest quality standard for its Customers and the highest level of standardization among the Group's units.
IATF certification 16949 (previously ISO-TS 16949) is the most widespread international standard of Quality Management Systems in the automotive industry.
IATF 16949 certification emphasizes the development of a process-oriented quality management system that provides continual improvement, defect prevention and reduction of variation and waste in the supply chain. The goal is to meet customers' requirements efficiently and effectively.
The IATF 16949 certification confirms that the quality management system of the UFI Group, which for several years has been a certified company according to environmental, ISO quality specifications and IATF quality management, meets the requirements to create this continuous improvement process.
The majority of the OEMs require that their suppliers operate through a solid management system and are certified according to the IATF 16949 standard.
Having been validated by the most widespread standard for the quality management system in the automotive industry, represents an important milestone for the Brazilian plant and above all a new starting point that guarantees an increased quality offering.