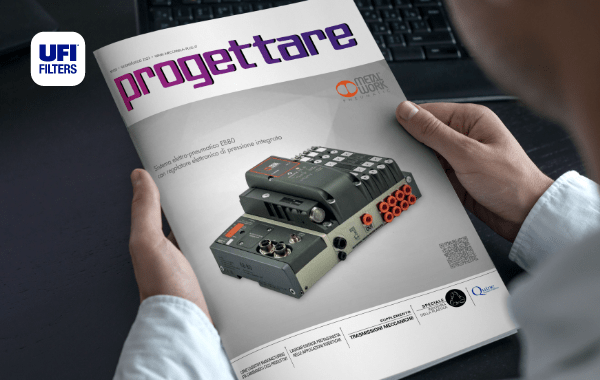 This month's review is dedicated to efficient and sustainable filters, with focus on the latest news from the filtration experts, including UFI Filters Hydraulics
The FLB series, one of the most interesting products of the UFI Filters Hydraulics range, was selected as one of the products on the market in line with the topic of the month. 
A wide range of hydraulic filtration solutions
UFI Filters Hydraulics expands its range of hydraulic filtration solutions with the innovative FLB lubrication series, for flow rates up to 2000 l/min and operating pressures up to 30 bar.
The FLB filters, made entirely of aluminum, is available in 5 sizes, with a FormulaUFI Micron glass fibre filter element from 5 to 30 microns, to guarantee the contamination class required by each specific application and ensure low pressure drops even in the case of cold start.
Finally, the FLB series stands out for its extremely versatile connection, with both in-line and 90-degree mounting, as well as for the easy replacement of the filter element, which allows for quick and easy maintenance.
The FLB filters are designed to withstand the most challenging environmental conditions, both for wind and industrial applications and off-line systems.
Thanks to the quality of the filter media, guaranteed by FormulaUFI, this series ensures  high efficiency and greater accumulation capacity compared to similar products on the market, thus meeting the requirements of both OEM, OES and the aftermarket.
Read the complete article or contact our Sales Team for further information!