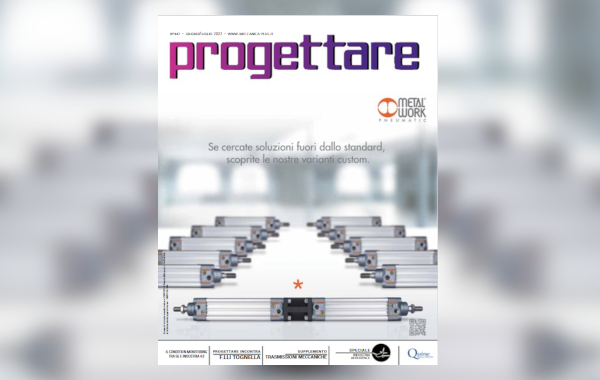 This month's review is dedicated to increasingly compact, environmentally friendly and easy to assemble filters, with a special focus on the latest news from the filtration sector's companies, UFI Filters Hydraulics included
The FPC series, one of the most interesting products of the UFI Filters Hydraulics range, was selected as one of the products on the market in line with the topic of the month. 
FPC series main features
The FPC series, included in the pressure segments of UFI Filters Hydraulics, is characterised by high reliability.
In particular, this series is engineered for operating pressures up to 385 bar and maximum flow rates up to 150 L / min.
It stands out for its compact design and multiple connection options, from ½ "to 1".
The FPC is available in 3 lengths, with filter elements made in FormulaUFI.MICRON from 5 to 30 microns or FormulaUFI.WEB from 30 to 250 microns, two of the six filter materials selected and developed in the UFI Innovation Centres to meet the most demanding filtration needs and guarantee the correct contamination class for each specific application.
Moreover, the filter element presents an innovative connection, designed to ensure a perfect sealing and to safeguard the original spare part during maintenance.
Another feature to highlight is the possibility of choosing the position of the indicator, which can be either lateral or vertical on the filter head.
FPC series main applications
The FPC filter is extremely versatile as it can be used in agricultural and earth-moving machines, hydraulic power packs, presses and also wind power generation, applications for which a reliable and performing fluid filtration plays an increasingly fundamental role.
Thanks to the quality of the filter media, guaranteed by FormulaUFI, this series ensures  high efficiency and greater accumulation capacity compared to similar products on the market, thus meeting the requirements of both OEM, OES and the aftermarket.
UFI Filters Hydraulics is committed daily to the development of products able to meet maximum protection requirements of the hydraulic system, thus protecting at the same time our fragile planet, as explained in detail in the first Sustainability Report.
In case of specific and customised needs, the Hydraulic Division of the UFI Group can develop special solutions, both from existing products and studying completely new products together with the customer.
Discover all UFI Filters Hydraulics products for pressure applications or contact our Sales Team for further information!