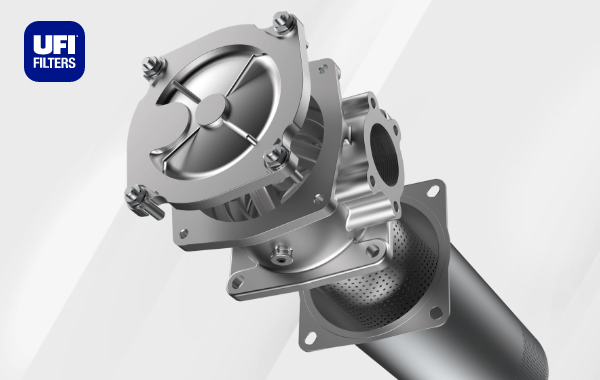 The GRF series for return-line applications, presented in the 2023 catalogue as well as ecofriendly version of the FRF series, is now available in a longer size
Are you looking for an ecofriendly alternative for your return line filtration?
The GRF series has been designed with particular attention to the corporate values of sustainability, promoted by the vision of the UFI Filters Group and illustrated in the company's first Sustainability Report.
The replacement IRF filter element  is engineered to meet the most demanding requirements of respect for the environment and reduction of polluting components of the hydraulic system and presents a coreless structure that allows the replacement of the filter media only, eliminating the internal metal support, thus reducing materials waste.
In particular, GRF and FRF return filters are widely used on hydraulic power packs, wind power generation sector and construction equipment.
GRF Series for return-line application: main benefits
The GRF, as the FRF series, is an in-out tank top return filter; this configuration offers a space saving solution for OEM's of mobile machinery seeking to reduce the volume dedicated to hydraulic components, especially in the construction equipment and in the agricultural industry (tractors, ploughs, sprayers, harvesters, dryers, etc.), that use return line filter for smooth operations.
The GRF series offers a wide range of configuration options and features:
The In-to-out flow layout avoids re-contamination of the hydraulic system as this flow direction ensures the enclosure of the contamination on the dirt side during element change
The aluminum filter head is robust and can include also a pre-filtration by means of an optional magnet column to retain any solid metallic contaminant which has passes through the filter media
The GRF is now available in 2 different lengths, covering a flow rate up to 1.200 l/min at 10 bar working pressure and can be used also for severe return line applications
It can be also equipped with built-in zinc plated diffusor to reduces the flow speed and generate fluid-mixing without agitation
The advantages of FormulaUFI Micron for the coreless IRF elements
An additional advantage of the GRF return-filter series include longer oil service life thanks to its filtration media: the IRF elements are available with FormulaUFI Micron, from 3 to 30 micron, and guarantee high reliability and lower pressure drop, thanks also to the UFI Hydraulics specific pleat geometry.
Moreover, in case of any specific application, UFI Filters Hydraulics is able to meet any requirements and customise both the filter and the element according to the customer's specification.
Download the updated catalogues of GRF series or contact our Sales Team for any further information!