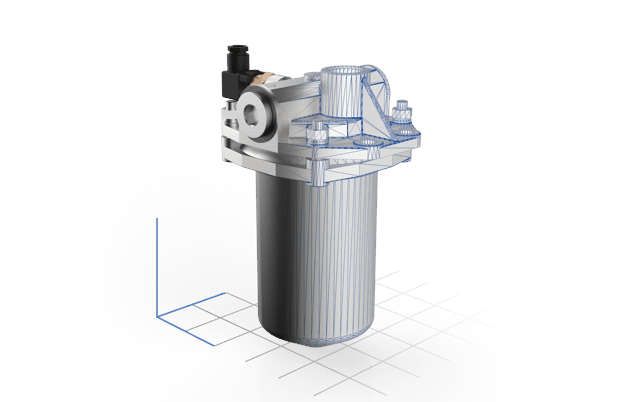 The Hydraulic Division of UFI Group implements its webtools and services with the Electronic Product Catalogue developed with eCATALOGsolutions technology.
UFI Filters Hydraulic Division released the new 3D Products' Catalogue based on CADENAS eCATALOGsolutions technology, available in the Webtools section of the www.ufihyd.com website or directly from the CADcom download portal of PARTcommunity, which registered 300 million CAD models downloads in 2018.
The Catalogue, published on PARTcommunity, has more than 18 million potential customers all over the world, guaranteeing fast and on-demand access to digital data of UFI products.
Engineers and designers can view and download the 3D drawings in the desired CAD format, available in more than 100 native and neutral CAD settings (Auto CAD, 3D Studio, DWG, etc.).
In addition, the UFI 3D Library can automatically generate the 3D PDF Technical Data Sheet of the selected product, with all the technical information in a single overview, integrated with an interactive 3D model, and can also immediately create the request for a quotation related to the component displayed. CADENAS Electronic Product Catalogue thus simplifies the design process and reduces labor costs for designers and purchasing departments.
UFI Filters Hydraulic Division 3D Library, specifically designed to extend UFI services range, allows to download 3D drawings in complete autonomy and it also guarantees a wide distribution of the Catalogue on the international market.
Should you need any help with the registration process or any additional information regarding the brand-new UFI Hydraulic Division 3D Library, please do not hesitate to contact our Customer Service at sales.ufihyd@it.ufifilters.com or +39 035 4493811.
Read the news also on Cadenas Website and on PARTcommunity!
Enjoy your surfing!