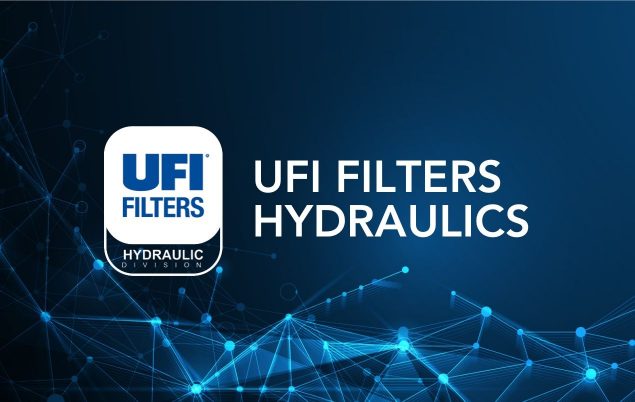 UFI Group is pleased to announce that, as a crowning achievement of the wider industrial growth project launched over the past few years, PLANET FILTER S.p.A., subsidiary company since 1992, will formally modify the company name to UFI FILTERS HYDRAULICS S.p.A.
PLANET FILTERS S.p.A., part of UFI Group, is the company dedicated to the hydraulic sectors for almost thirty years with the brands UFI FILTERS Hydraulic Division and SOFIMA FILTERS Hydraulic.
After the unification of all part numbers under UFI ones, in order to allow customers and all partners to identify our company as a member of UFI group, we have updated the company name to UFI FILTERS HYDRAULICS.
Indeed, the new company name represents in a very simple and unique way our core business, our values ​​and our connection with UFI Filters, a global leader in filtration and thermal management technologies. These values remain unchanged and are strengthened, making the reality of the hydraulic division even stronger.
"This operation – comments the Business Unit Director Cesare Grassi – represents an important strategic step and is part of the process of further development and sharing of know-how and synergies between the hydraulic division and UFI Group. The new company name is following the strengthen of our organization and enhance the sense of belonging to UFI Group, with the aim of creating a larger and even more competitive reality on both national and international market."
All the technical, management, industrial and commercial optimizations we have been implementing during last years will be further developed in synergy, in order to achieve the highest efficiency and to assure the best service to our customers.
From January 1st, 2021, any administrative and commercial correspondence will have to refer to UFI FILTERS HYDRAULICS.
The operational headquarters, the registered office, tax code and VAT number, telephone numbers, bank details, contact persons, email addresses and website will remain unchanged.
We feel confident that our customers will appreciate this further step of improvement in our image and organization.
Should you need any clarification or further information, please feel free to contact us.
Let's be ready for new challenges together!