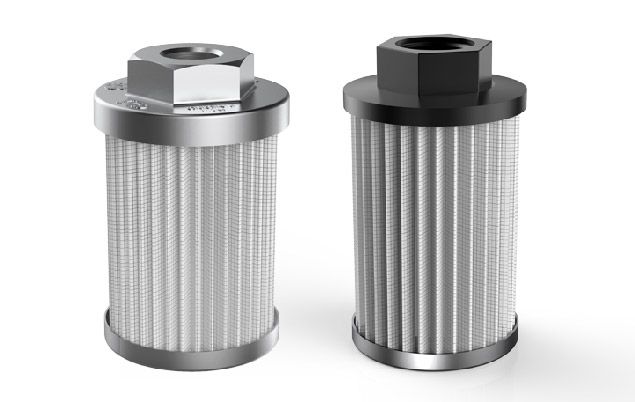 The catalogs of SOFIMA suction filters, tank immersed, are published online on the UFI Hydraulic Division website.
FAM & MSZ technical catalogues, SOFIMA branded, have been included in the section "Suction Filters" together with UFI branded ESA and ESB series.
Immersed filters (suction) FAM & MSZ are used for suction and mounted immersed into hydraulic oil tank with screw-on fitting, to be installed directly at the end of the pump suction line.
Strainer filters perform a very important function: protect the pump and system components from the coarse contamination inside the tank.
All UFI Strainer Series are designed to meet the most varied needs:
various degrees of filtration,
different materials for connections and bottoms,
flow rates from 5 to 600 lt/min,
with or without bypass,
different sizes to be used in the most varied types of tanks.
UFI and SOFIMA immersed filter series are available in metal mesh, 60, 90 or 250 micron, in order to guarantee good protection of the pump without compromising its correct power supply.
They are supplied with a hexagonal connection to tighten the strainer to the suction fitting of the pump with a wrench.
For a correct application of the several series of immersed filters available, we will briefly describe the main features below:
ESA and ESB filters

are made with a BPS or NPT type threaded connection, port sizes from 3/8 "to 4". Connection and end cap made in polyamide.
Furthermore,

ESB series

is equipped with a magnetic column capable of retaining any solid metallic contaminant which has passed through the filter media. ESB filters do not include the by-pass valve.
FAM filters are available with a BSP type threaded aluminum connection, port sizes from 3/8 " to 4″, and a galvanized steel bottom.
MSZ series is made with a BSP or NPT polyamide threaded connection, available from ½" to 3", and a galvanized steel bottom.
We can also produce special filters upon customer request.
Contact us at sales.hyd@it.ufifilters.com.