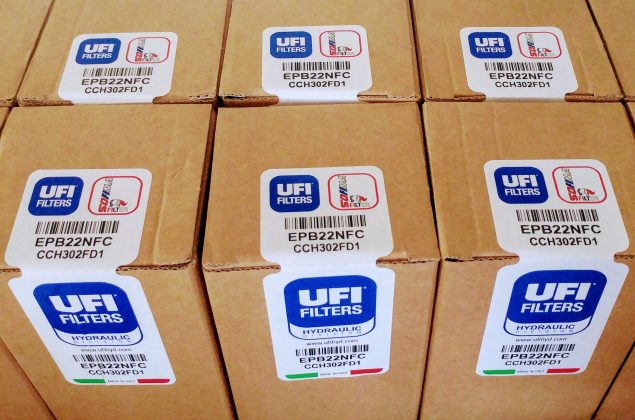 From 1st July we will take another step forward and we will unify UFI and SOFIMA Hydraulic catalogue codes under the UFI code system.
UFI FILTERS Hydraulic Division and SOFIMA FILTERS Hydraulic are the brands of UFI Group dedicated to the hydraulic sector since 1992.
Starting from the beginning of 2019 these two brands have been unified for the first time under a single website and a single catalogue.
The merge of the UFI and SOFIMA Hydraulic standard catalogue and codes is the answer to the increasing demand of quick reaction in delivering reliable products, in order to improve our speed on the market.
Orders received from 1st July onwards will be confirmed using only the UFI code, except for the SOFIMA part numbers already available and only for a limited time.
In order to ease this transition, SOFIMA equivalent code has been added in the description of each UFI part number and will be printed in each document (offers, order confirmations, delivery notes, invoices, etc).
Moreover, the new labels of our catalogue products will show both brands and codes.
Our team is at disposal of our customers for any kind of support: please send an email to sales@it.ufifilters.com if you need help to update your IT system.
We will be glad to assist you!