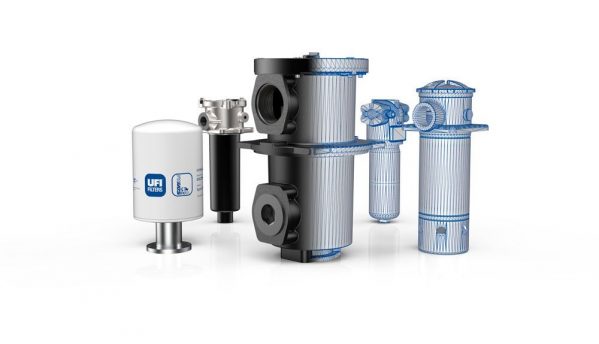 Are you searching for the best hydraulic filter for your application? Try the new release of the CAF – Computer Aided Filter selector, on UFI Hydraulic website!
UFI Hydraulic Division manufactures products tailored to market requirements and to the highest quality standards, backed by modern machinery.
UFI Filtration Technology is based on intensive research, problem-solving of technical issues, specific customer requirements and international standardization.
In order to further support its customers in this process, UFI Hydraulic developed the CAF – Computer Aided Filter Selector: a tool designed as an on-line application to calculate and select quality hydraulic filters.
Why is CAF one of the best Computer Aided Filter selectors?
The CAF offers two options:
The Filter Selector, the easy way to select a hydraulic filtration product according to a specific application
The Filter Performance Evaluation, to check the performance of a specific filter
The new release of CAF – Computer Aided Filter Selector is more user friendly and intuitive than the previous version. In addition, it is effortlessly accessible also from tablet or smartphone.
Complete product part numbers can be configured, reviewed and saved. As a result, Users can browse and download the datasheet of the selected hydraulic filter, brochures of the filter series and 3D-drawings. Moreover, requests to be contacted on specific part numbers can be submitted on-line.
How does the Filter Selector works?
Products can be selected by clicking on the specific application in the circuit for enabling an automatic pre-selection or can be chosen from the product list.
The CAF works out the input of relevant details of the system (pressure, flow rate, required filter media) to seize the correct filter product. For each output, pressure drop calculations are provided.
At the end of the selection process, product options are provided in the part number generator, in order to enable the customer to select any specific feature (connection type, by-pass valve, seals type, clogging indicator) or any additional accessory (magnetic core, diffusor, air breather, etc.).
How does the Filter Performace Evaluation works?
If you already have information about the type of filter you would like, you can use our CAF by entering the 16 digits of the complete filter part number and the flowrate of the circuit.
The resulting performance evaluation for the specific filter, completed with the pressure drop diagrams, can be saved and printed.
Try now this useful webtool and e-mail us your feedback!