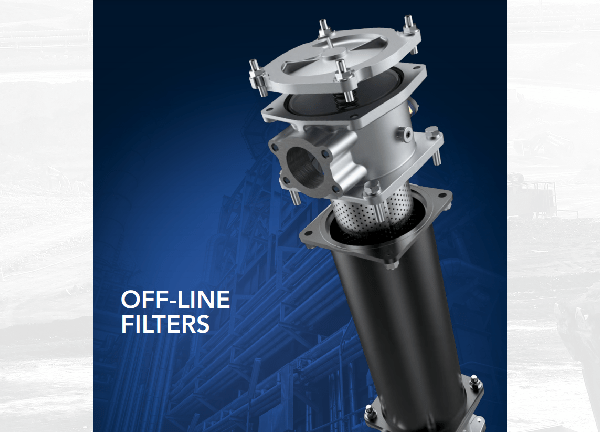 The download section of UFI Filters Hydraulic Division website has been updated with Offline Filters maintenance manuals
UFI Hydraulic Division Offline Filters take care of the efficiency and guarantee the long life of the system by keeping the oil at the desired cleanliness values.
Thereafter, well-planned routine maintenance of Offline Filters will maintain the fluid in peak condition and will help prevent or reduce unplanned downtime.
For this reason, UFI has recently updated the Download section of the website with the instructions for the correct maintenance of Offline Filters.
Why are Offline Filters so important?
Contamination can reduce efficiency and possibly damage machinery, that's why many companies invest in offline filtration systems for the external filtration of hydraulic fluids. Although traditionally used only when filtration was required occasionally—or before introducing new fluids into a system—Offline Filters are now becoming a crucial part of reliability programmes.
An offline system is connected to the reservoir of a hydraulic, lube or storage system and operates independently from the system it's attached to. This means it can be stopped for an element change without interrupting operations. It allows the flexibility to use ultra-high efficiency media to remove particulate to reach low ISO codes that might otherwise be unattainable.
Their function of offline filtration is simple:
supplements online filtration, such as return line and pressure line filters, in conditioning and cleaning a reservoir
extends the service life of system components, in-line filters, and oil
reduces fine contamination, oil aging, and down time of machines
serves as flushing unit for new systems and machine break-ins
Main Applications of Offline filters
Transferring oil
Filtering new oil
Offline filtration
Water removal
Cleaning stored oil
System draining
Line flushing
Hose cleaning
Kidney loop filtration
Equipment flushing: repairs, rebuild and commissioning
In-plant machinery
Hydraulic equipment
How Offline Filtration Improves Your System
Added degree of lubrication cleanliness – Independent of the main lubrication system, offline filtering units provide isolated treatment of fluids before they are introduced back into the equipment. While still providing continuous flow, this extra stage of filtration ensures particulates and water aren't being continuously circulated through engine systems, gear reducers, and oil reservoirs. This ensures a high degree of lubricant cleanliness that reduces premature wear of machinery and optimizes equipment performance
Enhanced best practice for fluid transfer – When introducing new fluids into your lubrication system, you can't take for granted the cleanliness of the material you receive. Faulty seals, improper storage, or poor handling may have exposed the lubricant to contamination somewhere along the line. Utilizing an offline filtering unit during transfer ensures optimal cleanliness of the new oil going into your system
Additional opportunity for lubricant inspection – Offline filter media can be easily inspected for signs of debris, internal component wear, and peaking moisture levels, which will reduce the occurrence of failing machinery and interrupted productivity
Portable or permanent?
An off-line filtration unit can be a permanent installation on the reservoir, or it can be a portable unit, that can be moved from one reservoir to another for servicing multiple machines.
The portable filtration unit, like UFI UOW series, is probably one of the most commonly used offline filtration systems. These devices work simply by drawing the fluid out of the reservoir and running it through the filters on the filter cart and then introducing it back into the machine in a different location in the reservoir. It is a very flexible solution as the user can select a specific filter media in order to achieve the cleanliness level required for the application, but also two, or sometimes three, different size filter elements in series before re-introducing the fluid back into the system. This solution is also often used to remove any presence of water in the system.
In addition to Portable filtration units, permanently mounted systems, like UFI FOF series, are also common. These are typically mounted to a panel and then either directly on the reservoir or somewhere nearby. In order to identify the correct Offline Filter for your specific application, please refer to our Computer Aided Filter Selector.
Both Offline Filters Maintenance Manuals, for UOW and FOF series, are available in DOWNLOAD section.
According to the system requirements, our Staff can suggest the best solution for each specific hydraulic application.