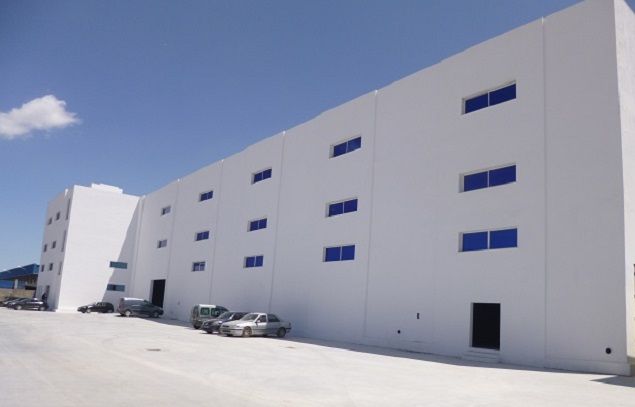 PRESENCE section of our website updated the GLOBAL NETWORK tab with the contact details of the new UFI Hydraulic Distributor for North Africa
Sinergy and localization
Sinergy and localization represent two keywords of the success story of UFI Group, started in Italy in 1971 and continued with a steady global expansion.
As a result, this global expansion has resulted in UFI FILTERS becoming one of the world's leaders in filtration and thermal management with 18 industrial sites, 3 innovation centers, 54 commercial offices around the world.
Thanks to this combination, starting from this year, UFI FILTERS NORTH AFRICA SA, in addition to its current role of commercial office of the UFI Group in Tunisia, dedicated to OEM and IAM, as well as Aftermarket Logistic Hub for North Africa, will deal with the distribution of UFI hydraulic products.
Sharing as a vital force within UFI GROUP
Sharing professionalism, experience, skills and identity between the Hydraulic Division and the local site of UFI Group in North Africa establishes some challenging objectives:
understand even more deeply the specific requests of the local market regarding all

hydraulic applications

implement solutions that meet hydraulic filtration needs of both OEMs and the local Aftermarket
contribute effectively to local growth of hydraulic market and develop customized filtration solutions for the most demanding systems
UFI Group position of leadership in the filtration sector stems from the perfect union of technology, innovation, performance, and, above all, from the unique ability to enhance the synergies between the various companies in the Group. Over the years, UFI FILTERS has been able to operate in perfect harmony with the cultures of every country, and, at the same time, to promote local resources and skills.
Contact New UFI Hydraulic Distributor for North Africa
UFI FILTERS NORTH AFRICA SA Team will be glad to show you our existing solutions for the most important hydraulic sectors or to evaluate your specific needs in order to study a tailored solution that will perfectly meet your requirements:
UFI FILTERS NORTH AFRICA SA – Z.I. BirElKassaa II- 2074 EI Mourouj – Tunis – TUNISIA
Tel. +216 71380980 – Fax. +216 71380983
Mob. +216 233306800   +216 29306850
Click here for the complete list of UFI Hydraulic distributors in the world.
Enjoy your surfing!