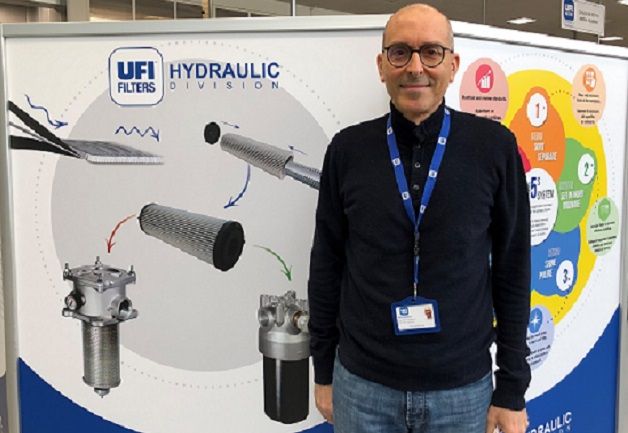 With the aim to optimise synergies as well as improve organisational effectiveness and efficiency, the Business Unit Hydraulics organisation, led by Cesare Grassi, has reorganised the Engineering function of UFI Filters Hydraulic Division
The reasoning for this is to improve the focus of the Hydraulics Business Unit with the development of new products, as well as new research and development activities. With the aim of further improving the synergies between the departments based in Europe and Asia, the Engineering function becomes global.
Welcome to the new entries in the UFI Hydraulics Staff
The Engineering function of UFI Filters Hydraulic Division is enriched with two new entries.
The first, Luca Bovo, head of the Engineering function at a global level, will deal with both the harmonisation of procedures and techniques within the Hydraulic Division and the development of synergies on products and skills between local staff.
Luca has been focused on filtration since 1999 and joined the UFI Group in 2004, assuming roles of increasing responsibility in the Engineering Department up to EMEA Engineering Director in the Automotive Division and the current Engineering Director in the Hydraulics Division.
In particular, Luca, with a background in Mechanical Engineering, has significant experience in the automotive market and more specifically in product development dedicated to the Passenger Cars and Heavy Duty sectors. Recently he has also dedicated himself to the development of extremely complex products for the European market, including oil modules, heat exchangers, etc. Luca's twenty years of experience in the filtration market will bring an organisational contribution and developmental methods to the highly specialised hydraulic filtration team to develop the products for the future.
The second new entry, who will join Luca Bovo in this reorganisation, is Chenxin Guo, appointed Engineering Data Coordinator. Chenxin will coordinate the collection and organisation of engineering data, promoting methods and data sharing in the hydraulic sector.
With a background in Automotive Engineering, Chenxin has been working in the UFI Group since June 2016 as a product engineer in the EMEA region team and, like Luca, is excited about this new opportunity within the Hydraulic Division.
Main targets of the reorganisation of the Engineering function
Further strengthen the hydraulic division of the UFI Group
Develop new products and new product lines
Use new development methods deriving from the automotive sector
Promote diversity and skills integration
Welcome our new colleagues, who will actively support the UFI Hydraulic Division sales network in identifying even more performing and innovative solutions and products to meet the demands of our customers.