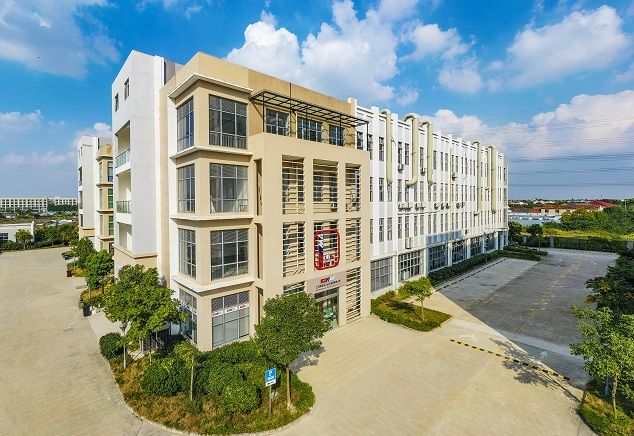 UFI Group inaugurates the new headquarter of the UFI Filters Hydraulic in Shanghai, China.
In fact, UFI Filters Hydraulic in China has recently moved its headquarter, within the Shanghai district but even closer to the main communication routes, in order to react even more promptly to the needs of its customers.
The story of UFI Filters Hydraulic in China
The first plant of the hydraulic division of UFI Group in China, specifically dedicated to the internal market, dates back to July 2002. The UFI Group was one of the main precursors in the Chinese market, as it early recognized the potential of the local market as well as the importance of have an on-site branch, in order to respond promptly to a continuously growing market.
Since then, UFI has been a leading supplier of complete filters, filter elements and spin-ons for the main hydraulic applications of the Chinese market, including the wind power generation sector.
The new plant in Shanghai, even more innovative, represents a very important step along the path of internationalization that UFI has been carrying out for several years on the Asian continent.
"China is a dynamic market at the forefront of innovation in the field of automation and machinery construction" explains Cesare Grassi, Business Unit Director of UFI Hydraulic Division "With this in mind, UFI decided to improve the position of its plant to be even more in line with local regulations and to enlarge its team of highly qualified sales and technicians. "
In the new location in Shanghai currently work approximately a hundred people. The plant includes offices, a brand new laboratory, warehouse and production.
Details of UFI Hydraulic Division New Headquarter in China
UFI Hydraulic Division Team will be glad to show you the existing solutions for the most important hydraulic sectors or to evaluate your specific needs in order to study a tailored solution that will perfectly meet your requirements:
SOFIMA INDUSTRIAL FILTERS – Floor 1, Building 2, No.128, Yuantong Road, Datuan Town, Pudong new district, Shanghai City, 201314 Shanghai – China – T. +21 39792688
Please, refer to the complete list of our companies and of UFI Hydraulic distributors in the world