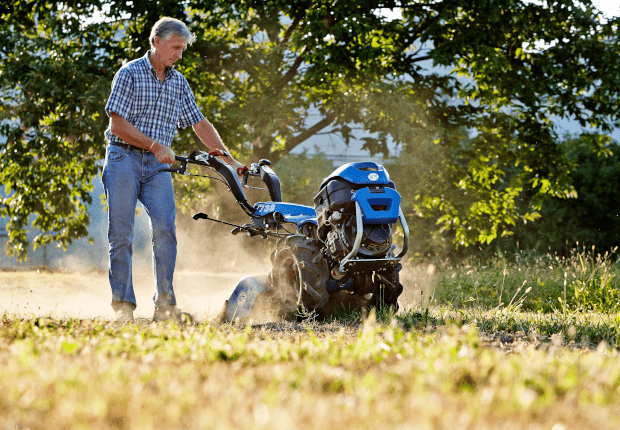 The new PowerSafe® Reversible and multifunctional two-wheel tractors, named after the patented hydraulic clutch by BCS, include the filtration solution engineered by UFI Filters Hydraulics
Hydraulic machines, that is the category of machineries that use the fluid power to do work, are used in several applications in the agricultural sector.
Among these applications, we find the exclusive PowerSafe® hydraulic clutch, patented and exclusive to the BCS Group, that gives the name to the latest generation of BCS reversible and multifunctional two-wheel tractors.
BCS has relied on the experience of UFI Filters Hydraulics for the design of the optimal filtration solution for the hydraulic clutch of the PowerSafe® series, a group operating in an oil bath with multiple steel discs flanged directly to the engine.
This innovative hydraulic clutch is particularly useful in the case of uneven ground, on slopes and when the speed and direction of the machine must be changed often, ensuring efficiency and comfort.
The clutch can be driven by a lever that is soft to operate but firm to use, which allows for the best modulation of engagement and disengagement, making the management of the machine and gearbox free from roughness or kickbacks.
In addition to guaranteeing a series of benefits for the operator, the PowerSafe® system has been designed in compliance with the safety regulation EN709 / A4, which establishes strict requirements for the safety of two-wheel tractors.
The filtration solution of UFI Filters Hydraulics
The hydraulic fluid allows the hydraulic clutch to function correctly over time, transmits power to the hydraulic parts, lubricates the system, removes heat from the components and keeps contaminants in suspension, that will be retained by the filter.
Therefore, the fluid must maintain a constant level of cleanliness, as required by the manufacturer.
For this reason, the choice of the most appropriate filter is of fundamental importance to guarantee the performance and safety of these machines that operate in very rough and irregular environments, in which frequent change of working speed is required.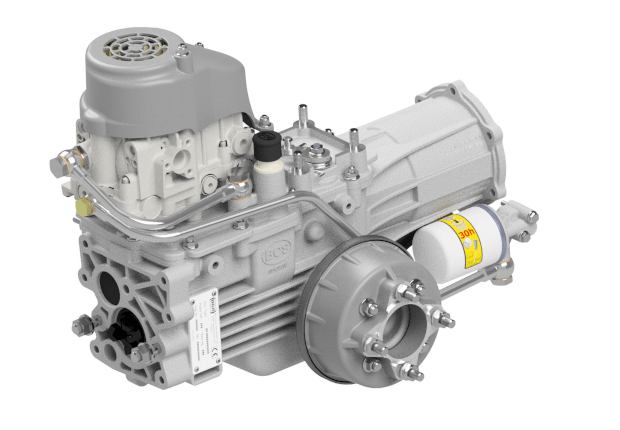 The customised solution designed by UFI Filters Hydraulics is compact, light and guarantees a high storage capacity, thanks to the 14 micron Formula UFI.CELL, allowing the machine to operate over time in total safety. The spin-on solution is also easy to replace during maintenance and retains any residual oil inside the element, avoiding dirtying the operator and polluting the surrounding environment.
For years now BCS has relied on UFI Filters Hydraulics for its filtration needs in the hydraulic field as a reliable supplier, able to study specific filtration solutions on customer request.
For more information or to check the most suitable filtration solution for your application, contact our Sales Team or our Customer Service.