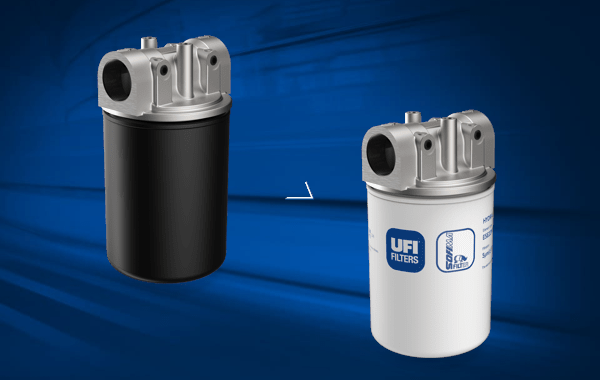 The UFI Filters Hydraulics Cross Reference has been updated with more than 1,800 additional matches
UFI Filters Hydraulics Cross Reference presents a further update thanks to the new dimensions introduced in the pressure filter element series alternative to Hydac and to Pall.
The updated UFI Hydraulics Cross Reference contains more than 5,000 part numbers that can replace over 33,000 competitors' filter elements.
EPH pressure filter elements alternative to 'D' series
Among the new matches, you can find the UFI Hydraulics element equivalent to the dimensions 0015, 0256 and 0260 of the Hydac 'D' series, that are used in standard pressure filters manufactured by the German company.
These additional sizes complete the UFI Hydraulics interchangeable filter elements to the 'D' series, that will be harmonised under the UFI brand and ordering option chart with the new name EPH (former SOFIMA SHD series).
Currently, several interchangeable element series are still associated to the SOFIMA brand.
To facilitate the end users and the entire sales network in identifying the alternative elements with UFI brand, there's an important recoding activity in progress, based on UFI ordering and option chart.
FormulaUFI for maximum contamination retention
The UFI Hydraulics pressure filter elements are available with the FormulaUFI.MICRON, from 5 to 21 micron©, for standard collapse differential of 2 MPa (20 bar) and with the FormulaUFI.WEB from 30 to 90 micron.
EPH filter elements also includes the 21 MPa (210 bar) high collapse fiberglass version, from 5 to 21 micron©.
All UFI Hydraulics elements employ the latest generation of FormulaUFI media, that provides the highest level of fluid cleanliness while maintaining low pressure drop characteristics.
Moreover, all UFI Hydraulics filter elements, both original and interchangeable ones, are subjected to the same rigorous tests and manufacturing process to meet the most demanding OE and Aftermarket requirements.
Although our online database is regularly updated, as the range of filter elements produced by UFI Filters Hydraulics is constantly growing, it may happen that the search does not provide any results.
In this case, do not hesitate to contact us: our Sales Team will be happy to support you in identifying the best filtration solution for your needs.
Enjoy your surfing in our updated Cross Reference!