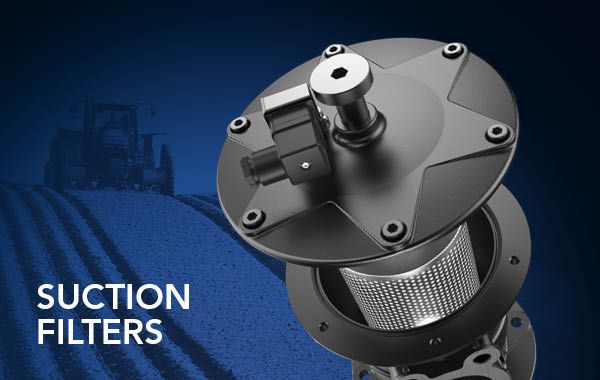 The primary purpose of suction filters and strainers is to trap and remove impurities from the hydraulic fluid.
Hydraulic fluid is easily contaminated, mainly due to lack of initial cleaning. For this reason, the fluid contamination is prevalent right after the installation of new equipment. During the initial "breaking in" period, metal flakes from the machinery can potentially damage the pump or other sensitive system components. As the process fluid flows through the system, the filter or strainer trap contaminating particles and pollutants.
The importance of "first-line" filtration
Suction filters represent the "first-line" filtration and are often referred to as safety filters.
The main purpose of suction filters is to:
avoid the entry of contamination into the hydraulic circuit
prolong the lifetime of finer downstream filtration
reduce the particulate-load on the finer filter, thus extending service life-intervals, unplanned downtime and maintenance
avoid damage to the finer downstream filter from coarse particulate, such as rust
Therefore, an effective suction filtration ensures a reduction in running costs of the hydraulic-pump.
What is the range of suction filters?
Let's see a brief overview of the main suction filters for hydraulic applications.
Suction Strainers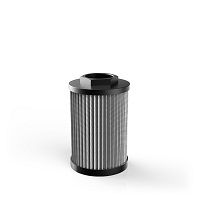 Strainers are fully submerged filter elements installed onto the suction inlet or piping of a pump. They  generally feature a coarse mesh screen designed to capture and collect large particulates as the fluid flows into the pump. Suction strainers are widely used as they are cost effective and are housed within the reservoir, thus reducing the need for any external work. They are typically made with a 125-micron wire mesh media to remove large particles, but they are also available with filtration degree from 60 to 250 micron. They can be equipped with a magnetic column for retaining ferrous particles, with or without a bypass valve.
Spin-On Suction Filters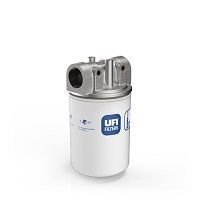 Spin-On Suction Filters are hydraulic filter assemblies with an aluminum head and one or two spin-on elements, usually mounted inline. The main advantages of spin-on configuration are the easy servicing and the reduction of maintenance costs. Rated at a maximum flowrate of 150 l/min, spin-on filters cover a wide range of mobile and industrial applications.
Inline Suction Filters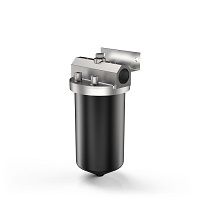 Inline suction filters are mainly used when there is no room available inside the tank or in case the pump is far from the reservoir. They can be used up to 700 l/min and can be equipped with a clogging indicator.
Semi-submerged Suction Filters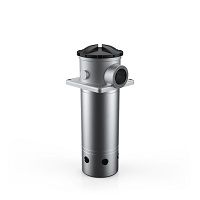 Tank-wall mounted filters are designed with a built-in valve that can be closed by use of a handwheel to enable a change of the element without emptying the reservoir. Elements are typically available with 25-250 micron ratings. They can be used up to 500 l/min and can be equipped with a clogging indicator.
The wide range of high-quality suction filters made by UFI Hydraulics filters are specially engineered to protect the heart of the hydraulic system – the hydraulic pump – and to handle rigorous hydraulic conditions, thus providing reliable solutions for several applications, from the agricultural machines to the construction industry.
Moreover, UFI Hydraulics suction filters can rely on the technology of  FormulaUFI.Web, based on stainless steel mesh having such characteristics of good strength, flexibility, wide range of fluids compatibility, high temperature resistance and extremely low pressure drop with high flow rates, as required for suction applications.
Main advantages of FormulaUFI.Web are:
Very robust structure and high level of heat, chemical, corrosion, abrasion and differential pressure resistance
Geometrical structure: precise and uniform surface area
Multiple construction layout for multiple filtration rate requests
Discover the complete UFI Hydraulics range or select the best solution for your application by using one of our WEBTOOLS.