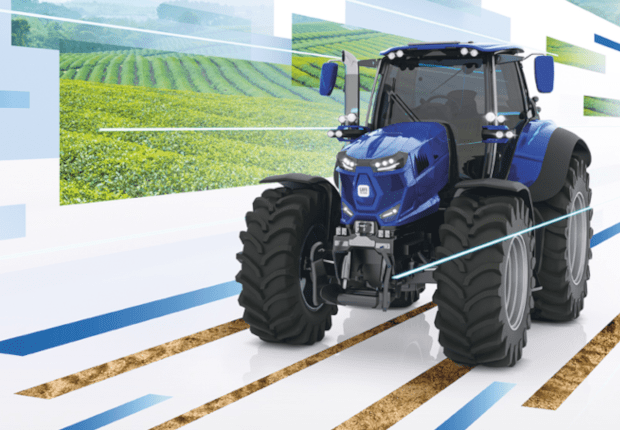 The agricultural machines operate without interruption in difficult environmental conditions, in which dust and debris can put at risk the correct functioning, with negative consequences on machines performance and safety of agricultural operators.
 The agricultural environment is extremely diversified, and presents variable soil that leads to high variation of vibrations and a high presence of solid contamination. For this reason, agriculture applications require increasingly complex performing machines to operate without interruption in difficult environmental conditions, with flexible dimensions depending on the use (vegetable or cereal crops, vineyards, orchards, horticulture, etc.). Lifting, transporting and positioning are activities that current agricultural machinery must perform in total safety and efficiency.
Critical Application of Hydraulics
Most of the typical agricultural machines that exploit hydraulic power are:
Tractors, that can be used for a variety of different activities like plowing, planting, cultivating, fertilizing, harvesting crops and hauling materials. Tractors usually present a complex hydraulic system including hydraulic pump, hydraulic cylinders and pistons, hydraulic tank and sensitive control valves.
Sprayers, that are used for uniform distribution of fertilizers, pesticides, and other agricultural chemicals. Although they can be towed and mounted on trailers and tractors, some sprayers are designed for self-propulsion. Many of the self-propelled sprayers employ hydrostatic transmission to achieve independent movement.
Combine harvesters and forage harvesters, that are used for harvesting, gathering fodder for cattle, or simultaneously reap and thresh while harvesting crops. Both of these harvesters can be self-propelled. Like sprayers, they also use hydrostatic transmissions.
Track loaders, that are used for loading operations. These slow-moving machines use hydraulic track drive motors to produce the slow speeds and high torque necessary to drive the tracks.
In addition to the ones listed above, there are many other types of agricultural equipment that use hydraulic systems and transmissions to power and drive their operations, such as muck spreaders, feeder mixers, irrigation systems, and forestry machines.
The importance of hydraulics filtration in the Agriculture sector
To enable the agricultural machines to work in proper conditions, cleaning processes involving hydraulic systems and transmissions play an increasingly crucial role.
Agricultural machinery contains a large number of elements sensitive to fluids contaminated by particles, water and air and for this reason requires correct lubrication systems in order to improve efficiency, enhance productivity, reduced downtime, decrease the contamination on the ground and extend the life of the components. The right cleanliness level of fluids and lubricants protects agricultural machinery against wear, thus contributing the proper functioning of the system. This is why the use of high quality hydraulic products is essential.
Main advantages of hydraulics filtration in the Agriculture sector
As hydraulic systems represent a substantial part of each agricultural machine, it is important to implement an effective filtration program, in order to reach the following goals:
Prevent the damage of sensitive components;
Extend maintenance intervals;
Reduce engine and hydraulic components wear and costs;
Improve the performance and the reliability of the machinery;
Reduce environment pollution and oil consumption.
Hydraulics trends in the Agriculture sector
According to all above mentioned reasons, hydraulics products have to offer definite and reliable performance, that are considered strategic features when the machines involved in the maintenance operate in particularly contaminated contexts and difficult environmental conditions.
Hydraulics components are designed to be compact, lightweight and easily serviced, yet providing at the same time exceptional service life to work properly in demanding operating environments.
UFI Filters Hydraulics offers well-engineered solutions to protect agriculture equipment by helping to avoid malfunctions and unplanned machine downtime. UFI
Hydraulics products improve the productivity and the reliability of agricultural machines, by ensuring lasting and failure-free operations.