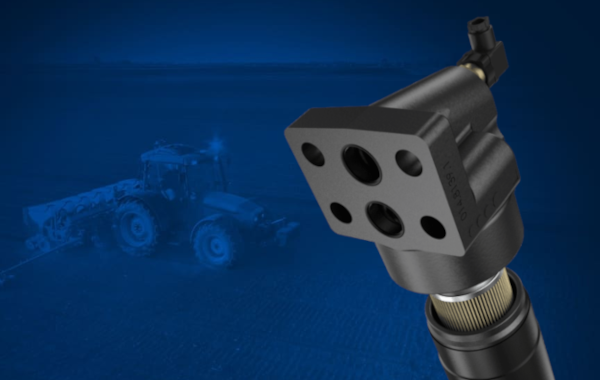 The wine and fruit sectors have always required a very particular segment of agricultural machines, defined as 'specialised'.
In fact, these tractors and machinery are designed to work within narrow rows or on very irregular land and slopes, which therefore require both specific and well-defined layouts for external dimensions and powerful and high-performance hydraulic systems to meet the demands of the various equipment.
Why are high pressure filters widely used in agriculture?
High pressure filters are processed filter devices that protect the entire hydraulic circuit and valves from contaminants, and, at the same time, safeguard the single components of the hydraulic circuit from the particles generated from pump wear.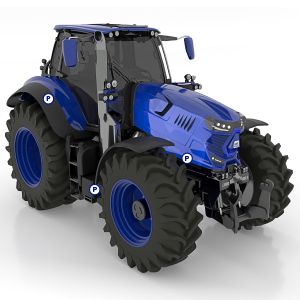 The hydraulic pressure line filter is installed between the pump and other critical components of the system.
In particular, agricultural machines use hydraulics to operate the ploughs and other key parts, especially in the specialised tractors, where the power is generated by fluids flowing in the system at very high pressure.
Lifting, transporting and positioning are activities that are powered by the hydraulic system of the agricultural machinery and that must perform in total safety and efficiency.
In agriculture the high pressure filters make it easier for machines to perform heavy tasks in total safety and are also widely used because the filtration along the high pressure line is the most cost-effective for highly specialised agricultural applications.
Critical application of hydraulics in highly specialised agriculture
Most of the typical agricultural machines that exploit hydraulic power and often use a pressure filter to protect the pump of the hydraulic system are:
Tractors, that usually present a complex hydraulic system and need to protect pumps, cylinders and pistons, hydraulic tanks and sensitive control valves;
Self-propelled sprayers, that need to protect hydrostatic transmission employed to achieve independent movement;
Self-propelled combined harvesters and forage harvesters, that like the sprayers, need to protect the hydrostatic transmissions
Track loaders, that use hydraulic track drive motors to produce the slow speeds and high torque necessary to drive the tracks.
In addition to the ones listed above, there are many other types of agricultural equipment that use hydraulic pressure filters to protect their operations, such as track loaders, muck spreaders, feeder mixers, irrigation systems, and forestry machines.
Optimal equipment protection
Mobile applications, and even more the specialised machines for certain types of farming (vineyards, orchards, horticulture, etc.), require flexible dimensions and compact, lightweight and easily serviced components, yet providing at the same time exceptional service life to work properly in demanding operating environments.
High pressure filters are therefore engineered to meet the OE manufacturer hydraulics system requirements and to respond to the new trends and market needs; for these reasons, the main features required for this type of filters are:
High filtration efficiency, to protect the equipment from the high presence of dust and debris;
High dirt holding capacity, to clean a large amount of fluid with minimal interruptions;
Extreme strength of materials, to properly work also with high variation of vibrations determined by the variable soil and to guarantee great safety during the operations.
High pressure filters main benefits and features
The high pressure series offer a wide range of possible combinations, housing dimension and lengths, together with several filtration degree options, thus ensuring:
Protection of sensitive components
Flexible configuration for each specific agriculture application
Reduced overall dimensions and spaces, as well as piping and adaptor fittings required to protect sensitive components
Several available mounting pattern
Lightweight layout, with aluminum housing configuration
High pressure filters offers a well-engineered solution to protect agriculture equipment by helping to avoid malfunctions and unplanned machine downtime.
UFI Filters Hydraulics, thanks to its 30 years of experience in hydraulic filtration, guarantees the necessary filtration technology and background to manufacture complete filters, spare parts and accessories specifically designed for the Agricultural machines, to meet the most demanding OE and independent aftermarket requirements.
UFI's hydraulic products improve the productivity and the reliability of agricultural machines, by ensuring lasting and failure-free operations. Several OEMs leaders in agricultural machinery, CNH, SAME DEUTZ FAHR, CARRARO and ARGO TRACTORS, already chose UFI as the technological partner in the development and optimization of hydraulic systems for any type of agricultural vehicle.
Discover our complete range of high pressure filters for agriculture application or contact our Sales Team for any further information and support.